Are you tired of feeling self-conscious about your sagging buttocks, especially after all your hard work in achieving weight loss? It's time to take control of your body and regain confidence with a transformative butt lift procedure.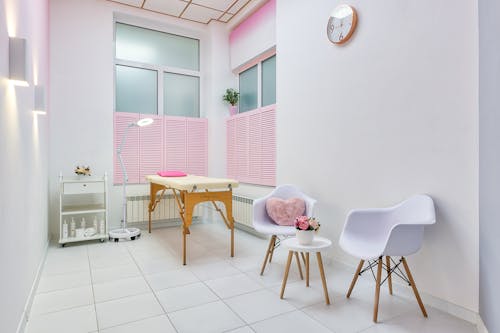 A butt lift can be a life-changing solution that enhances your natural curves and boosts your self-esteem. Whether you want to lose weight or have a perkier backside, it's an option.
Introducing Dr. Thomas Jeneby: Your Trusted Cosmetic Surgeon
When undergoing any cosmetic procedure, choosing the right surgeon is paramount. With years of experience and a commitment to delivering exceptional results, Dr. Jeneby has earned a reputation as a trusted professional in aesthetic surgery.
From the initial consultation to the post-operative care, Dr. Jeneby's expertise ensures that you receive the highest standard of treatment for the best outcome.
Don't let loose skin hold you back from feeling your best.
Contact Dr. Jeneby's office today to book your consultation and discover how a butt lift can make a difference in your life.
Butt Lift and Volume Loss After Weight Loss
A common issue following substantial weight loss is volume loss in the buttocks. This results from the depletion of excess fat, leading to a deflated appearance and sagging skin. Moreover, gluteal muscles naturally lose their strength as we age, causing a decline in the firm look of the buttocks.
Combining a buttock lift with augmentation is essential to achieve a more aesthetically pleasing outcome.
Why volume loss occurs
Losing a significant amount of excess weight is commendable. The downside, however, is that individuals often find themselves facing a new set of challenges in their physical appearance.
Rapid fat reduction often leads to loss of skin elasticity, as the skin cannot tighten at the same pace as the fat loss. This creates a saggy appearance in the buttocks, often called a 'deflated' look in the cosmetic industry.
A traditional buttock lift, which focuses on removing excess skin and tightening the area, may not be sufficient to address significant volume loss. The goal of the cosmetic surgeon is to perform saggy buttock surgery to restore volume for a more balanced aesthetic appearance.
Options for Enhancing Sagging Buttocks After Weight Loss
Several options are available for restoring the firm appearance of a sagging buttock, such as fat flaps, fat grafting, and buttock implants.
Brazillian Buttock Lift
The Brazilian Butt Lift (BBL) is a cosmetic procedure where excess fat from other body areas is injected into the buttocks to create a fuller, rounded, and shapely appearance. The procedure enhances the buttocks resulting in an aesthetically pleasing figure.
Dr. Jeneby, an esteemed cosmetic surgeon based in Texas, specializes in performing the Brazilian Butt Lift procedure at his clinic. He utilizes advanced techniques to sculpt and enhance the buttocks, provide patients with natural-looking results, and help them achieve a curvier appearance.
Buttock Implant
Buttock implants, on the other hand, are synthetic materials implanted into the buttocks. This option does not provide as natural a feel as BBL. However, it can be an alternative for individuals who do not have enough excess fat to be used for grafting.
Performing Exercises Recommended for a Firmer Appearance
Some individuals may lose significant weight after following a weight-loss program. They are left with sagging skin on the buttocks, making people feel awkward about their appearance. They can benefit from combining buttock lifts and physical exercises to restore a firmer appearance.
Addressing Sagging Buttocks Post Weight Loss
Sagging skin can affect one's appearance, comfort, and self-confidence. Thankfully, advancements in cosmetic surgery offer a range of body contouring procedures that address these issues.
One of the primary body contouring procedures for addressing sagging buttocks is buttock lift surgery. This procedure often involves the removal of excess skin, tightening the remaining skin, and sometimes using fat grafting to restore volume.
However, loose skin often doesn't limit itself to the buttocks; it can also extend to the thighs. A thigh lift can benefit individuals who have lost much weight. Combining a thigh lift with a buttock lift can provide more balanced results.
Determining Candidacy for Butt Surgery
When considering a procedure to treat saggy buttocks, it's essential to determine if one is a suitable candidate. There are several criteria that doctors look for in candidates for butt lift surgery or augmentation.
Condition of the gluteal muscle
Cosmetic surgeons must consider the condition of the gluteal muscles when assessing candidates for butt surgery. A healthy muscle foundation is necessary to support the structural changes that may be introduced during the procedure.
Additionally, assessing the gluteal muscle allows the surgeon to understand the muscle's condition. This will aid in minimizing complications such as implant displacement and enables the surgeon to provide realistic expectations to the patient about the outcome.
Most surgeons will recommend engaging in a targeted strengthening program for patients with weak gluteal muscles before considering surgery.
Stable Weight
Another critical factor is maintaining a stable weight before surgery. This is vital because fluctuations in weight can affect the amount of excess fat cells and skin elasticity, ultimately impacting the procedure results.
According to an article published in the Aesthetic Surgery Journal, patients who have maintained a stable weight for at least six months tend to have better outcomes post-surgery.
Review of medical history
A thorough evaluation of the buttocks and a comprehensive review of the patient's medical history are conducted to determine suitability.
This evaluation includes assessing the amount of sagging skin and the distribution of excess fat cells. In addition, the surgeon is expected to review underlying health conditions that could affect the surgery or recovery.
A patient's goals and expectations are also discussed to ensure they are realistic and can be achieved through the procedure.
Understanding the Butt Lift Procedure
For individuals seeking a remedy for sagging buttocks, the butt lift procedure offers a promising solution. Comprehending what this surgery entails is imperative to make an informed decision. This section overviews the butt lift procedure, including anesthesia, duration, and surgical techniques.
Use of general anesthesia
The butt lift procedure is typically performed under general anesthesia. This ensures that the patient is unconscious and does not experience any pain during the surgery.
General anesthesia is essential for the patient's comfort. This is considering that the procedure may involve skin removal and manipulation of the gluteal muscles. An experienced anesthesiologist will monitor the patient throughout the surgery to ensure their safety.
Duration of the procedure
The duration of a butt lift procedure can vary, but it generally takes around two to five hours. This timeframe can be extended if the patient combines the butt lift with other surgeries.
For instance, many individuals with weak gluteal muscles or who desire enhanced muscle tone in the abdominal area might choose to undergo a tummy tuck in conjunction with the butt lift.
Surgical plan and techniques
During the butt lire, the surgeon makes a surgical incision at the top of the buttocks or within the natural crease. The size and placement of the incision depend on the amount of excess skin to be removed and the desired final appearance.
The surgeon removes the excess skin and may use liposuction to remove extra fat cells. This helps to elevate the buttocks and outer thighs. If the patient has weak gluteal muscles, the surgeon may strengthen the muscle to enhance muscle tone and support the newly lifted buttocks.
Recovery and Results
After undergoing a butt lift procedure, it is essential to understand what to expect during the recovery period and when the results will be noticeable. As with any surgical procedure, there are specific side effects and post-operative care measures to be aware of.
Patients may expect some swelling and pain in the operated area. This is a natural response as the body begins to heal. The gluteal muscles temporarily lose some strength due to surgical manipulation, which may contribute to discomfort during the initial recovery phase.
Managing this swelling and pain is crucial for a comfortable recovery. To alleviate pain, the surgeon will prescribe pain medication. It's essential to follow the dosage instructions carefully to avoid complications.
Additionally, surgeons may recommend using abdominal binders or compression garments to reduce swelling and support healing tissues. These garments help not only minimizes swelling but also aid in contouring the newly shaped buttocks.
As for the timeline, patients will notice a difference immediately after surgery, but the final results will take time to manifest. The swelling gradually subsides as the tissues settle into their new position.
Generally, the full results take around six months to be visible. Following all post-operative care instructions and avoiding activities that could strain the gluteal muscles is vital. However, engaging in light exercises can help regain strength and promote healing.
Schedule a Consultation
If you're considering a butt lift procedure to enhance the contour of your buttocks, it is important to consult a skilled and experienced plastic surgeon. Dr. Thomas T. Jeneby, MD, a renowned surgeon with years of experience in cosmetic surgery, offers professional advice about body contouring procedures.
He will introduce you to a wide range of services at the state-of-the-art surgicenter in San Antonio. Dr. Jeneby specializes in customized treatment plans incorporating the latest techniques and technology to ensure patient satisfaction and safety.
The Plastic and Cosmetic Center of South Texas is eager to assist you in achieving your aesthetic goals. Contact us today to schedule a personalized consultation with Dr. Thomas T. Jeney and discover your transformative options. Your journey to a more confident self begins here.